While some businesses embrace the digital age, others will always need a reliable copier. It is still important for businesses to replicate documents and reports, scan in the account information and handle admin work using paper.

A multifunction copier can help your small business to accomplish these tasks. Copiers come in all shapes and sizes; the right copier can help increase your productivity and cut costs, so it is important that you pick the perfect one to suit your needs.

As a small business owner, you need to spend a lot of time thinking about costs. With so many calls, invoices and costs to contend with, it can be difficult to find the best copier solution for your business. You may think that small businesses can't afford to purchase high-quality equipment. But with copiers, paying a smaller fee does not always mean that you are restricting productivity.

Some of the office copiers designed for small businesses have great functionality, and they can work out as being more cost-effective. You need to consider which features your office will use most carefully.

Multi-functional copiers are no longer just large, floor-standing ones. Even small copiers have multiple functions. These copiers are versatile, and they usually offer MFS, they have the ability to print, copy, scan, and fax. This cross-functionality means that they are the best solution for small businesses. 

The common benefit of MFPs is network capability. This means that you can access the copier remotely, saving you time, space and money. There are some things that you need to consider when picking a copier for your business. First, do not focus on speed only. A pacey copier is less important when there are just a few people who will be using it. Use your budget on other important features like higher volume capabilities or better printing resolution.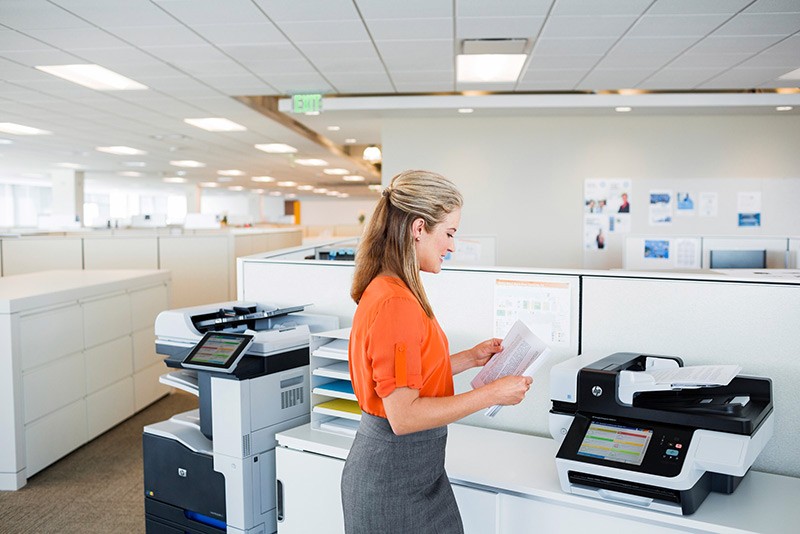 Second, size matters. Small businesses usually come in like-sized spaces, so you don't really need a bulky photocopier that takes up room that could be used for more desks. Third, you are bound to encounter some issues that will need to be resolved quickly, and that is normal as it happens to technology. That is why you should consider brands that have amazing customer service feedback when choosing a copier. The faster that you can fix your issues, the sooner you can get back to work. 

For a copier to be cost-effective, it needs to have all the capabilities that your office needs in order to be productive. It is also a way to avoid having to pay for multiple pieces of equipment when you can have an all-in-one copier. Also, it is best to get a copier that offers a wide range of control when scanning and printing documents. The network can be accessed through the interface, with cost centres to allow for better budgeting. 

These copiers offer the flexibility of copying double-sided sheets in sizes up to A3. They can also make administrative tasks simpler with their ability to collate items, fold, bend and punch holes.

To sum up, cost-effective copiers are needed by every business, especially small ones. Sure, it may cost a lot upon initial purchase because you are buying all its features, but you also need to think about the maintenance costs because they will accumulate over time and it may cost you more than the purchase itself. This is a way not to hurt your budget and so that you can use it with other things that can help your business grow.
If you can't buy a copier for your office yet, you can always lease one. There are a lot of leasing companies that offer great deals.
If you plan to get copiers for your office in Wichita, you can opt to buy copiers or lease copiers in Wichita. We can give you the option to get the copier that you want. You can contact our local copier leasing services department in your location.
If your Location is around Wichita, you may call us at (316) 854-4230, our personnel for copier leasing in Wichita will assist you. If you are also looking for copier repair services in Wichita, you may contact our copier repair personnel at the same number.